Alliance Counselling is in Unit 4 Stokes Court, which is accessed via the laneway between No. 7 & No. 8 Main Street, Dundrum. Stokes Court consists of two buildings and Unit 4 is the last door in the right-hand building. You will see our sign on the wall and a bell-push with our name on it is located to the left of the door.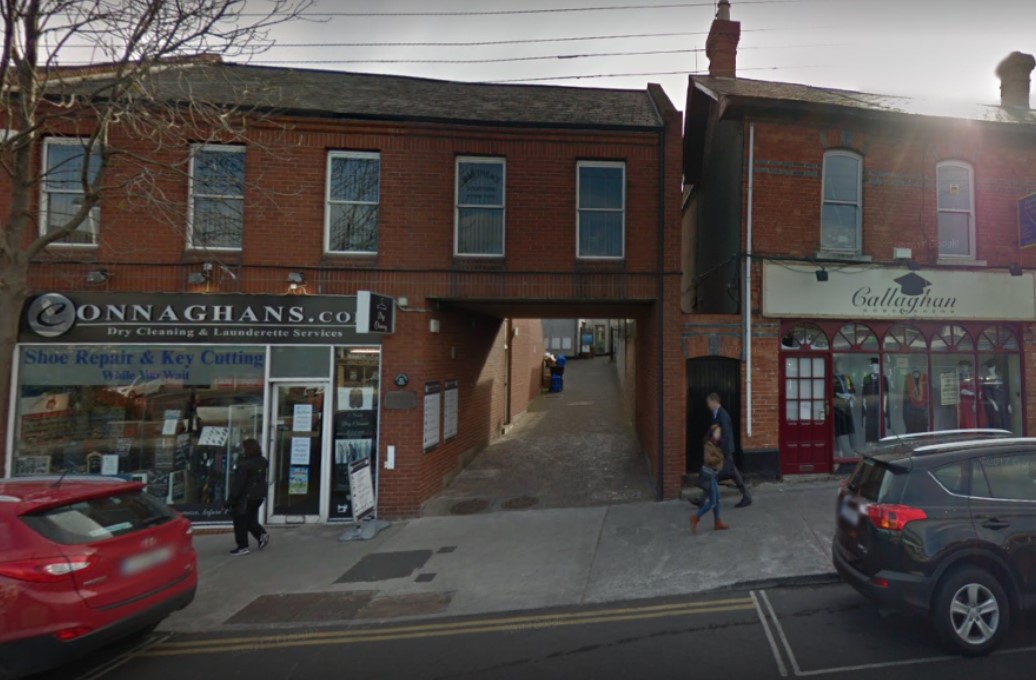 Entrance to Stokes Court, Main Street, Dundrum
Car Parking
Parking is available across the street in the old shopping centre (Lidl).
Luas
Take the Luas Green line to the Dundrum stop.
Bus Services
Dublin Bus routes 14, 750, 44, 44b, 161 and 750; additionally, routes 17, 61, 75 and 116 have stops within walking distance.
GPS Co-ordinates
Latitude: 53.291309
Longitude: -6.244837